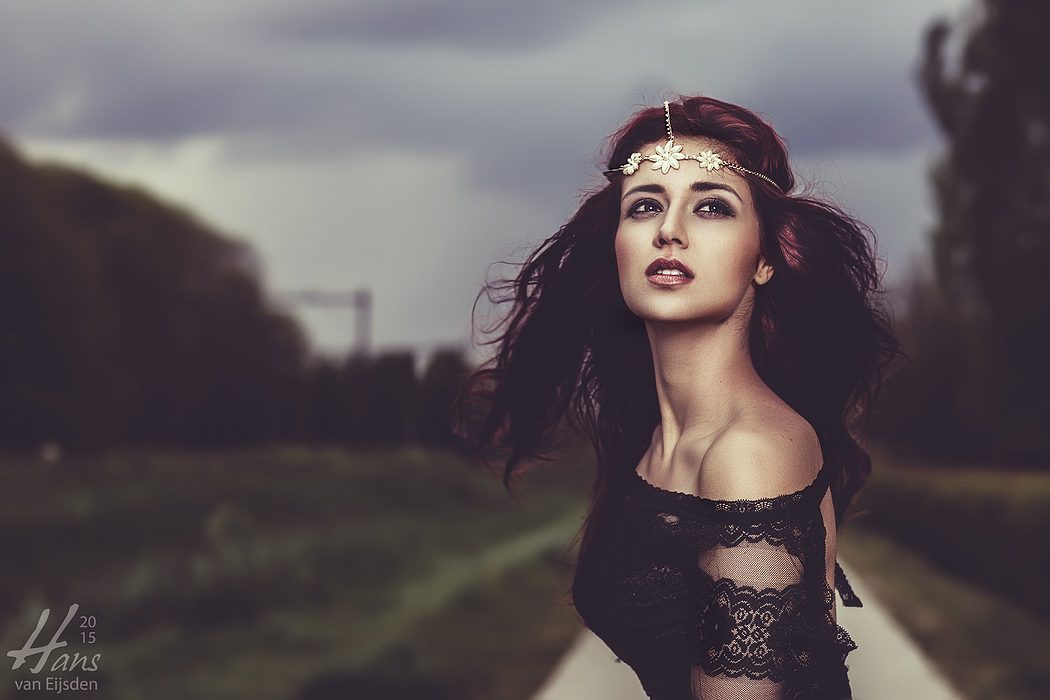 Thunder Clouds Do Not Always Give Rain
| 26 Foto's
This post is also available in:
Engels
It was a day with strange contrasts. Shimmering light through the leaves, pointing over her shoulders. Some moments later, dark thunder clouds were packing above us and the first drops of rain were falling. But it didn't slow us down: we took advantage of it to create some more dramatic images.
Here is a new series of images with the beautiful Tamara Terzic. This time Katia Spinetto did the hair and makeup. As key light I used my favorite Elinchrom Deep Octa and has rim light I used a bare bulb light.
To create a hazy soft feeling in some of the shots, I used the leaves as gobo in front of the lens. By using my Canon EF 85mm f/1.2L II USM lens I could create the perfect smooth gradations by using an open aperture, making the images really soft and painterly.
The next shoot with Tamara and Katia will be totally different: hard light, edgy shadows, a different kind of thing. Be prepared!