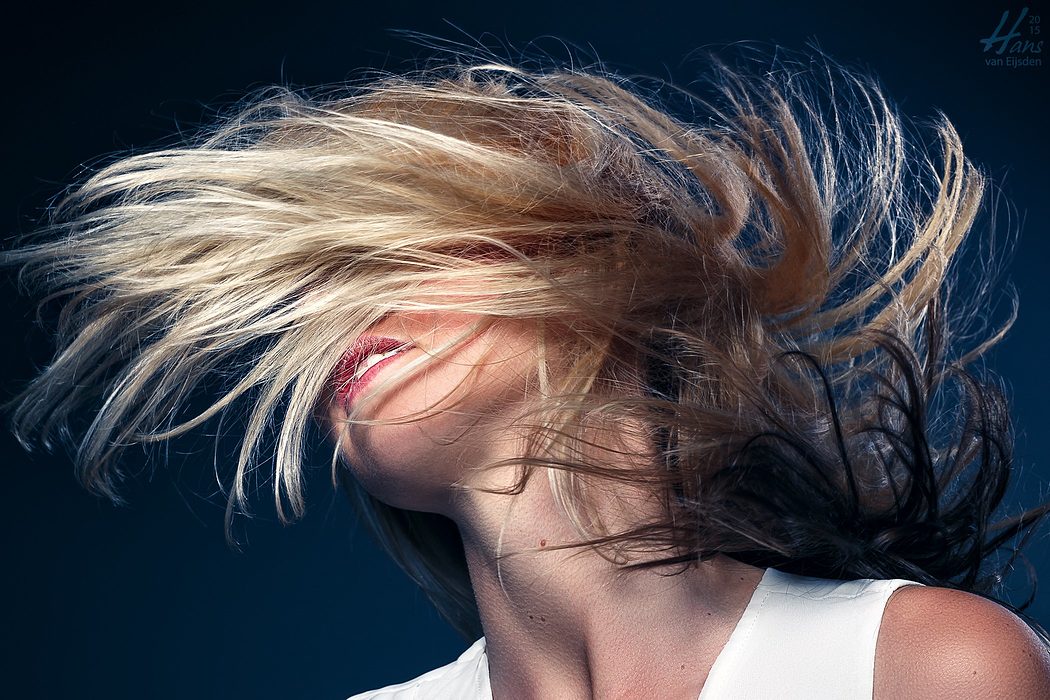 Bernice: Playing With New Photo Light
| 18 Foto's
This post is also available in:

Engels
Finally. Elinchrom just released their new photo light to use on location: the ELB 400. Consistent, powerful studio quality light in a portable light weight package. Time to try it outside with Bernice and her beautiful blonde hair and powerful eyes.
It's already more than 3 years ago since Bernice was here, so first I wanted to do some freeze-motion work with her in studio setting. A little bit of movement and ultra short flash durations can give addicting results, by freezing the motion of her light hair against a dark background. I love capturing the pureness of that moment, it always gives me new creativity and inspiration.
Once outside I took my Elinchrom Quadra ELB 400 and pointed it as key light with one Pro head into an Elinchrom Deep Octa with translucent deflector and inner diffuser. I took a second bare Pro head as rim light and the third rim light was the sun. That was quite simple, because I wanted to have the rim light as strong as the sun, and the key light also the same, so with my light meter I simply measured the sun. Then I adjusted my other lights to give the same exact reading on my light meter, by simply remote controlling them with the Elinchrom Skyport system. I used a 3-stop ND filter to be able to shoot at x-sync (1/200s) while maintaining relatively shallow depth of field.
In the near future I will experiment with HyperSync in combination with the ELB 400 Pro heads and the PocketWizard FlexTT5 system.
In the next blog post I will tell you more about my experience with ND-filters in combination with the Elinchrom ELB 400 and the Maxi Spot: an even better combination!