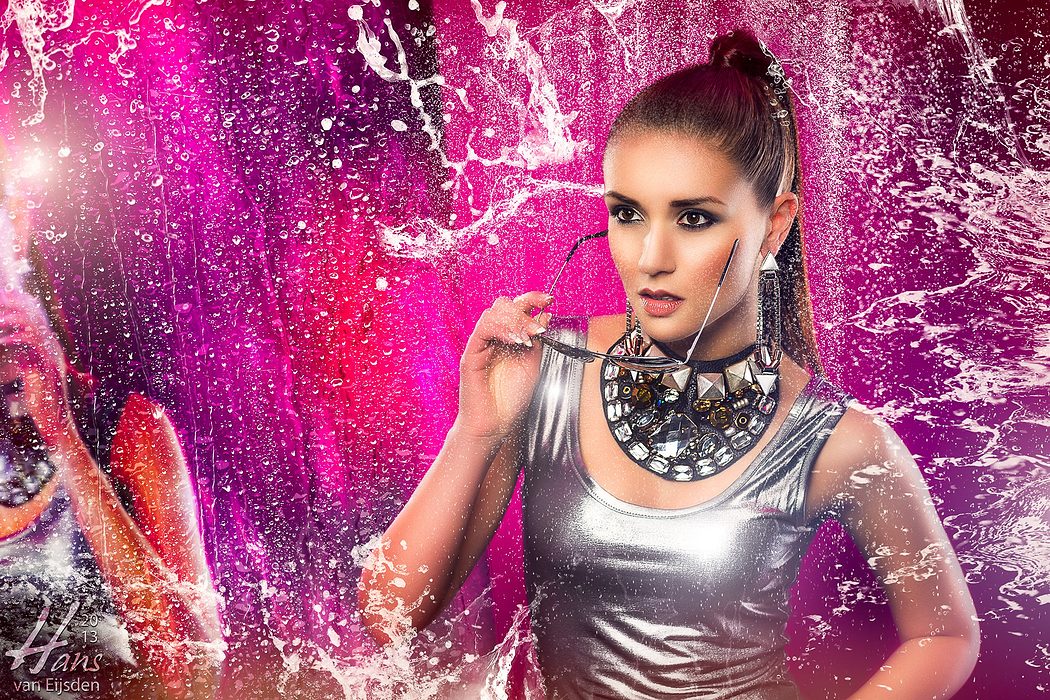 Striving For Perfection with Tamara Terzic
| 10 Foto's
This post is also available in:

Engels
Striving for perfection – I hear you thinking. A model photographer, mentioning the perfection word. Dangerous! 😉
But I will tell you: I'm always looking for perfection, no matter what. And the beautiful face of Tamara Terzic, one of my favorite models for free work, is helping me a lot with it. But what is perfection?
Perfection doesn't exist. At least, we cannot objectively define it. It's relative: perfection isn't a real fact, but an imaginary goal. Perfection isn't based on facts and isn't emotionally measurable, but perfection is based on making comparisons of things.
So, talking about perfection – people will always disagree because of their different points of view, no matter what.
But if perfection doesn't exist, why are we calling it perfection? Why are we still using that word?
I think because of art.
Once, a model told me that perfection is an attitude, not an attribute: perfection is about getting things exactly the way you want them.
And that's an art. It's a lot and hard work to bring the art of subjective perfection in photographs, using lights, personality, measuring the light, color calibrating the cameras and workflow and the most important part: using my personality and 6th sense to connect all the different elements of perfection: getting things exactly the way I want them.
It is through art, and through art only, that we can realize our perfection.
Oscar Wilde
While working with models, people sometimes try to convince me: "Perfection is bad! It's unreal!" – more or less jealous too, unfortunately.
Last week I posted an image on Facebook, with a model in complete diffuse light, with flat and soft skin. The light ratio was 1:1:1:1 and her skin was flawless, not only because of the… perfect makeup but also because of the large soft diffuse light.
It was by purpose, it was my art. It was my imaginary goal. But again.. there was the unreal word. So strange, because I think in art everything should be allowed.
These images with Tamara Terzic are over the top. They are the outcome of my today's vision of perfectionism as an art. To give the images something perfectionistic, I used a beauty dish for the closeups as key light, but obtaining these almost 3D-results is only possible with the beauty dish at exactly the right distance of the model's head. Every beauty dish has a special "perfect zone". That zone depends on the size of the beauty dish and the distance.
I also had the luck to work with two really awesome makeup artists: Ayse Aslan and Martina Kató, the winner of the last year's Dutch Makeup Awards. Together with Tamara Terzic it's a great combination. 🙂
Pleasure in the job puts perfection in the work.
Aristotle
Every month I learn more and more about body language, facial expressions and the psychology behind them. I learn about the perception of light, what light does with character and emotions and with first impressions.
I learn about the rules of accents, contrasts, and all the newest rules for 2014. I think that's very important, to stay up to date and so I know what I'm doing and how to reach my imaginary goal with ease and with light, instead of with days Photoshopping.
I don't think striving for perfection is a bad thing. I think striving for perfection is doing my best. Doing our best as a team. It's only bad when it becomes an obsession, but that would become an unattainable state, sooner or later.
A summary page with a collection of all the different photo series I've done with Tamara Terzic is available here.