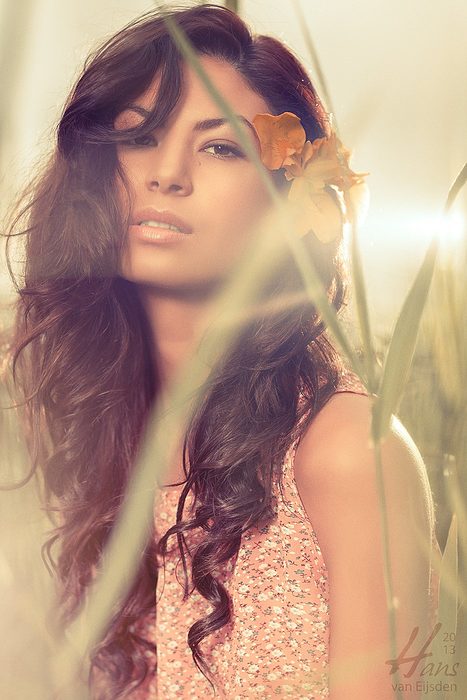 Avalon-Chanel: portrait work without makeup artist
| 18 Foto's
This post is also available in:

Engels
Working with Avalon-Chanel without a makeup artist: I never thought about it before. But why not? With such a beautiful expression and so many nice ideas.. if we didn't try, we didn't know. So, the day came.
Avalon-Chanel has done many things and she collaborated with many different makeup artists and stylists. So, for one of her first shoots I decided to collaborate with David Stella. But after that shoot, I felt immediately a typical kind of dissatisfaction: the work of David was beautiful, and Avalon-Chanel too of course, but I was looking for a typical kind of pureness, personality. The more laid-back kind of expression, the "simple beautiful girl" in stead of glamorous basic distant look.
This time we decided to do it different: person-to-person, without a makeup artist and without a stylist. Just basic… and I LOVED it! Working in a team can be nice, but to me as a photographer it's less relaxed. I like to create and shape the situation, the looks and the concept myself.
My best days are the days to have a model for a day, start relaxed, make time for extra technical tryouts and just see what the day brings. So, thanks Avalon-Chanel for giving me such a day. 🙂
Okay, Avalon-Chanel without makeup artist. Lucky me, her skin was and is almost flawless. A tiny basic layer of foundation did miracles, that's all we needed. The light to shape her face, which was quite a challenge though, because I decided to do that different too. I wanted to experiment with different distances, different heights and different lighting ratios to see what kind of impact it would give on the final resulting image. Now I had the time and energy to experiment with that, because normally every shot has to be a 100% hit and normally there's no time for errors or experimenting, unfortunately. But this time I had time to learn, because of giving myself time to experiment and to make mistakes. 😉
I took a simple strobist setup: a Speedlite, through an Elinchrom Deep Octa as key light. I used some extra Speedlites from the back, to give the images the hazy feeling and to create flare: it was an overcast day, so without the sun I had to create the sun by myself – with Speedlites.
I triggered them through PocketWizards, with the AC3 Controller on top of the cam. I used my Sekonic light meter to measure the light and to create and verify the balance between artificial light and ambient light, which I always do.
Of course I used the X-Rite ColorChecker Passport for the best colors, one of the most important tools to have.