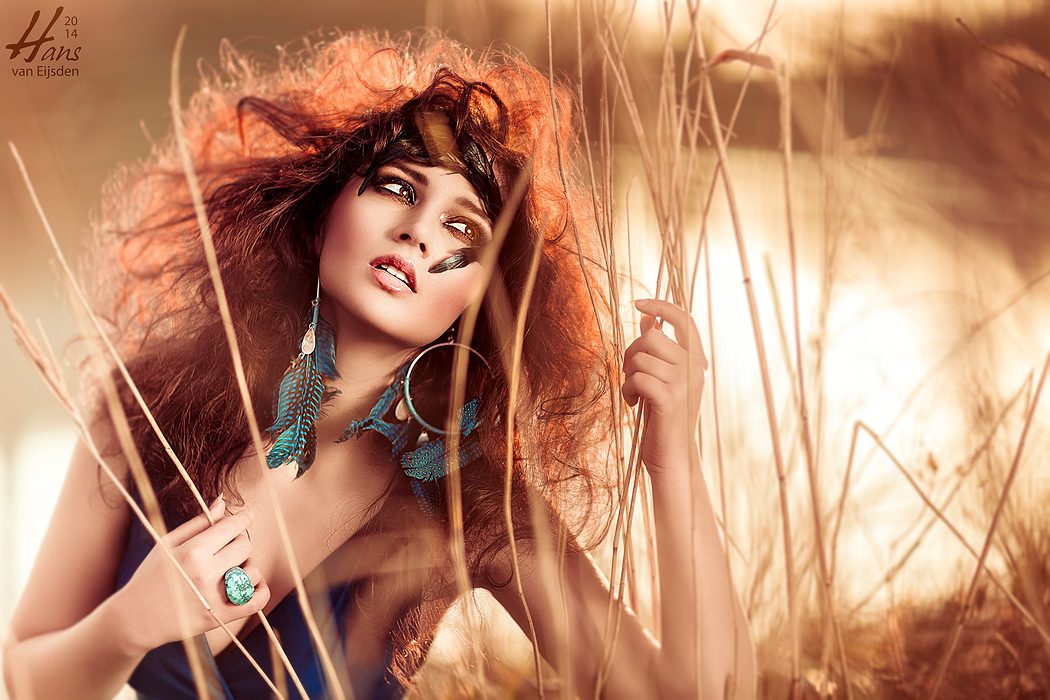 Tamara Terzic: There's More
| 28 Foto's
This post is also available in:

Engels
And back again, with more Tamara Terzic images! These series of images are the results of several different days of shooting, to experiment with light, colors, moments, expressions and postprocessing. And the combination of the beautiful Serbian Tamara Terzic with makeup artist Ayse Aslan is great to work with because of the creative results.
Time flies! Especially those days. And also the days/weeks/months after, so you had to wait a little. But here they are, shot with the 85mm f/1.2 lens on full frame camera, to bring you the most dynamic range, great out of focus blur (bokeh) and the lens gives the face of Tamara the best proportions.
An 85mm lens gives the face a little bit more compression. This can give more flattering results while doing beauty work. But something in my head is telling me, there's more. Tamara can do more: different looks, different facial expressions. So, next time I will use the new Sigma 50mm 1.4 Art lens to bring out her facial features, expressions, on another way. To give it more impact, more "bang in your face". Less beauty, less flattering, more "RAWW", that "YEAH!" feeling. Can't wait! 😉
Outside I used my trusty Elinchrom Deep Octa as key light and several other bare lights for accent lights and rim light. In the studio I used a large beauty dish with grid for the key light, and several other kickers and a stripe for the other accents.
This gives the images more edginess, more depth, more local contrast and more pop, while retaining the beautiful facial details, pure flat skin and overall quality of light.
That way it costs me less postprocessing time, no need to dodge & burn, no need to do levels (as I always use an Elinchrom light meter) and perfect colors out of the camera because I use the X-Rite ColorChecker Passport.
A summary page with a collection of all the different photo series I've done with Tamara Terzic is available here.