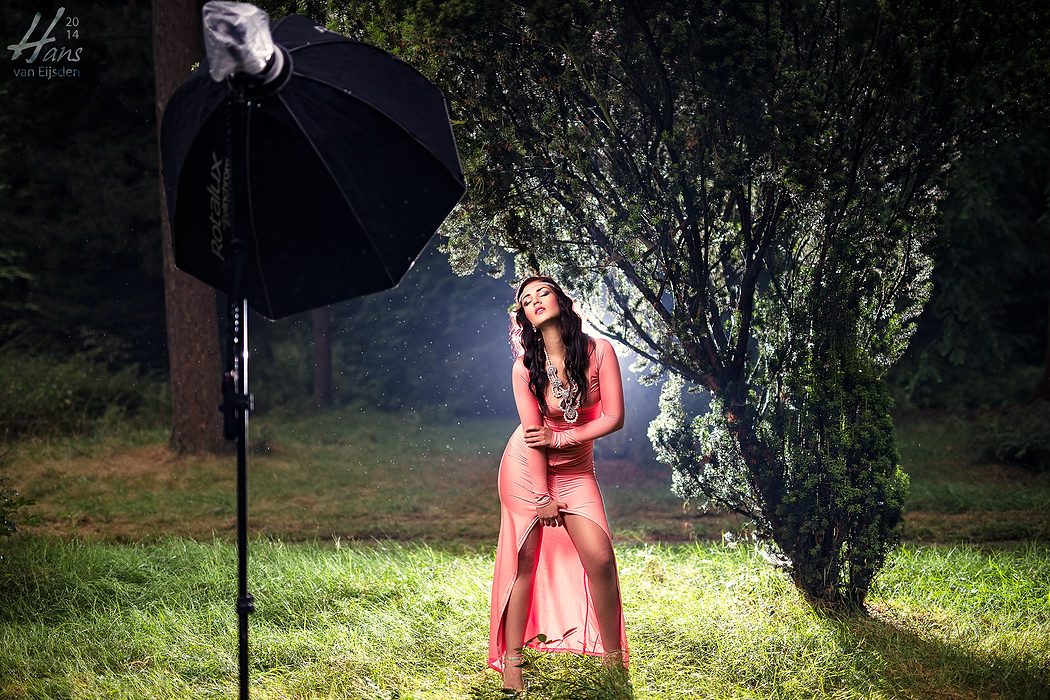 Tamara Terzic: One Day In The Forest
| 27 Foto's
This post is also available in:

Engels
I took Tamara Terzic to that magical place. It's just 5 minutes walking distance from my photo studio. Okay, maybe 10 with all the stuff we had to carry, but fortunately we can drive. 😉 And then, there's that forest. My favorite. With lakes, fog, sun rays, golden sun beams, all different kind of trees, small roads, frogs, squirrels, and no noise. No cars, no people. Only the animals and the wind through the leaves. To me, it's a pleasure to work there. And I invited Tamara Terzic, together with the other part of my favorite team, who does the makeup, styling and hair: Ayse Aslan.
I didn't have any creative ideas in my head. I wanted to see and feel it while looking through the lens, and to improvise on it. That way, I could let the environment influence my creativity. I wanted to let the light and makeup doing the work and I wanted to use my favorite 85mm and 50mm glass to give the images the finishing touch. I was hunting for beautiful bokeh (the out-of-focus background) and I found it, easily.
The Elinchrom Deep Octa did the job perfectly. With only one simple Speedlite I could bring down the daylight even more than I thought, because we were lucky to have sunshine and rain on the same day. 🙂
A summary page with a collection of all the different photo series I've done with Tamara Terzic is available here.