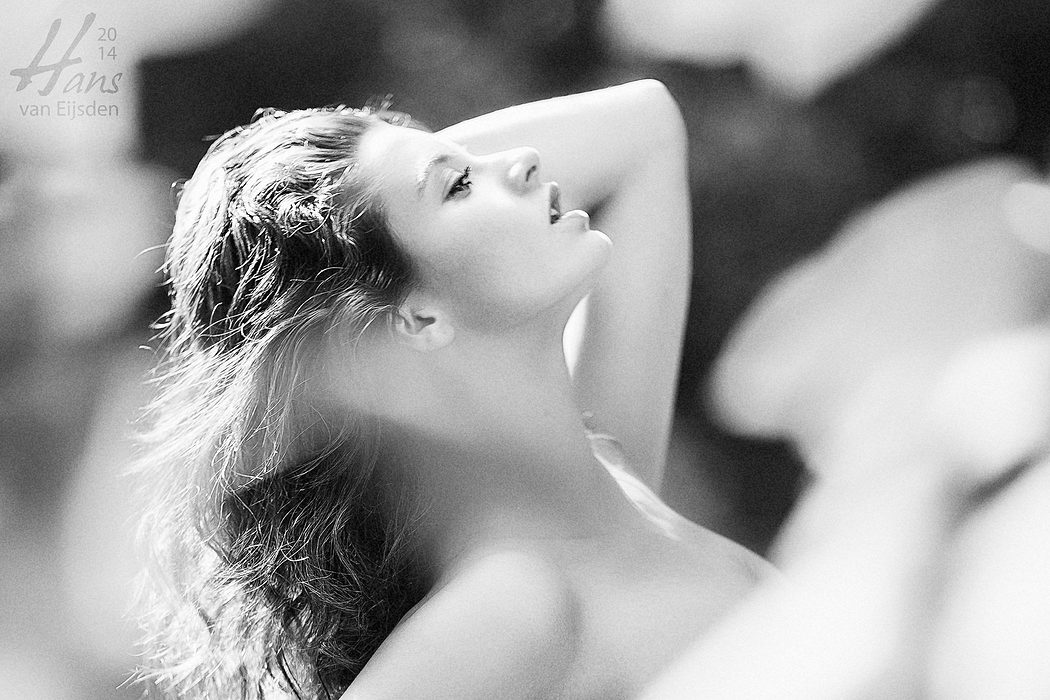 Emiliana Seddaiu (NSFW)
| 20 Foto's
This post is also available in:
Engels
Here's new photo work! Let me present you Emiliana Seddaiu, a special and friendly lady who takes (although she's just getting started) her modeling job very serious, full of passion. I marked this post as NSFW, "Not Suitable For Work", because the slideshow contains some artistic nudity at the end.
The previous post, the post of Nathalie, was all about black & white (greyscale) images. And the replies on social media have been overwhelming, thanks so far: I'm glad you like it. And yes, sometimes it's better to shoot in black & white, because of the accentuated expressions. Colors can be distracting, so Emiliana and me decided to shoot the whole day in black & white. And so, we did.
Some weeks ago I discovered a beautiful relatively unknown wood near a park, close to my studio in Zwolle, The Netherlands. The wood was within walking distance from the studio, so together with Emiliana I decided to give it a try. And we were quite happy with the results, because I could use the low branches and leaves as a gobo in front of the lens: they create the unsharp blobs and they shape a special kind of atmospheric feeling. Together with the 85mm f/1.2 glass they helped us to create depth and a dreamy bokeh.
I took my simple portable studio light setup for location stuff: a strobist setup with Speedlites through an Elinchrom Deep Octa. They gave Emiliana beautiful rim lighting, good facial features and nice smooth contrasts.
This shoot is all about the light, the figure, the moment, the ambiance. We were together: no styling, no makeup artist, no art director: nothing. But as always, I tried to give Emiliana a good preparation, because good preparation is already 75% of a successful photo shoot. I always work with a call sheet and other information in advance and that's great, because then we all know what to do, what to take, how to prepare, where, how and when.
Emiliana, thanks for the nice day! You should follow her, check www.seddaiu.com for more of her work. Now she's just starting and upcoming, but I would really love to look into the future to see where she will be going to. 🙂