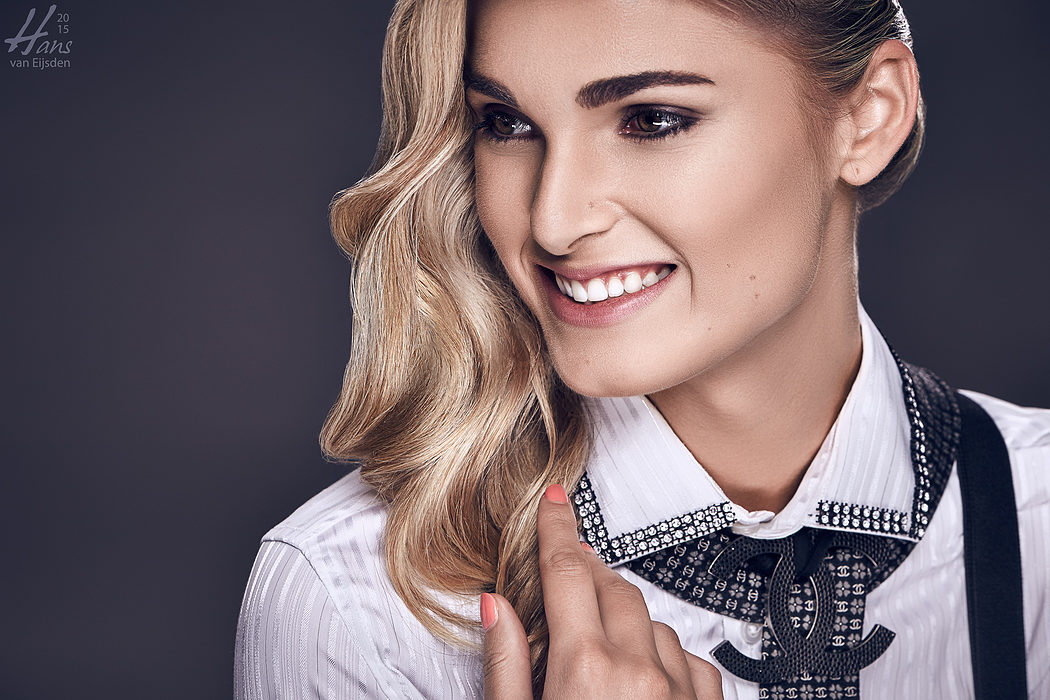 Chloé & Chanel
| 6 Foto's
This post is also available in:

Engels
The beautiful Chloé Laarmans (Miss Netherlands 2013) in our studio, with the great makeup, styling and hair by Chanel maquiller Jody Sagsöz. Two beautiful nice people, from the inside and the outside. What a day.
Here we used a plain basic technical setup, because in these shots it's all about the makeup. This time, a large clamshell setup with the Elinchrom ELC 1000 through a large silver beauty dish without grid from the front-top-side, which creates the soft but slightly higher contrast in Chloé her face. I also used an Elinchrom ELC 500 with a small strip box from the front-bottom-side, to lower the density of the shadows. And another Elinchrom ELC 500 through a dish with grid from the left-back to give the hair a more edge, and an Elinchrom ELB 400 head with dish and grid from the right-back to give the hair a little bit more separation. To make sure to obtain the right luminance values I measured the light with the Sekonic L-758DR, as always.
Also the postprocessing was nothing really special: I applied simple hair retouching and basic local curves adjustments. My normal tricks, to let the images stand out a little more. Most of the impact comes from Chloé herself with her beautiful facial features, the great makeup work from Jody and the silver deflectors in my lights.